5 Ways to Beat Stress this Holiday Season
The holidays are full of excitement, parties, traveling, and shopping. As much as it's hopefully a fun and joyous time of year, the hustle and bustle can also cause stress. We've outlined five ways to beat stress this holiday season to keep yourself merry and bright!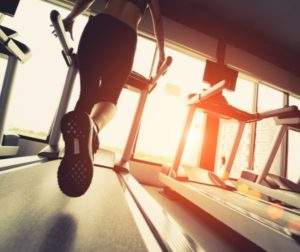 Even if you had too much wine at the holiday party, get up and get moving in the morning. Drink a nice big glass of water, put on those runners, and at least just go for a walk. I like to tell myself, that all I have to do is get to the gym, and get on the bike or treadmill for 10 minutes. If after 10 minutes I really feel like the workout isn't going to benefit me, I can leave.
P.S.- I never leave. I put in at least 20 minutes, and have never walked out of the gym regretting my workout.
It's no secret that the holidays can be demanding of your time. Holiday parties are in full swing, and balancing those parties with kids, family and work all add up to an even busier month. Don't forget to take care of yourself! Skip the TV at night and opt for a bath with some essential oils. Or maybe hit the sheets early and read a book that fills your soul. If mornings are your jam, then take your you-time at the start of the day. Set your intentions, do your gratitude journal, or have a quiet cup of tea or coffee before the madness of the day starts. Remember, you can't pour from an empty cup, so take 30 minutes a day to recharge and recover from holiday stress.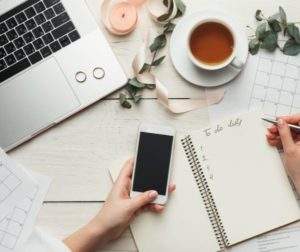 It's okay to set boundaries with your holiday commitments. This may take a bit of prioritizing.
Sit down and put together your list of the events you absolutely want (or have) to do. Then, consider your time carefully and figure out if you can or want to fit in a few more activities each week.
You can say yes, no, or I'll try my best, to attend. Do not feel obligated to say yes to every single event.
We incorporate essential oils into all of our massage and facial treatments. Aside from the pleasing scents, aromatherapy has been shown to help reduce stress, improve sleep, and even boost your mood. Even if you can't make it into the spa, you can still incorporate oils into your daily life to help reap the benefits:
Put a diffuser in your living area with a scent you love.
Place two drops of lavender on your pillow each night for a better sleep
Draw a night time bath and add a couple drops of your favorite oil
Roller oils for quick de stress while on the go! These are amazing, quick, and fit in your purse! Roll onto the temple or back of the neck.
Below is a list of some of the more common oils used during spa treatments. They will make a great addition to your home essential oil collection!
Eucalyptus
Lavender
Lemon
Orange
Peppermint
Tea tree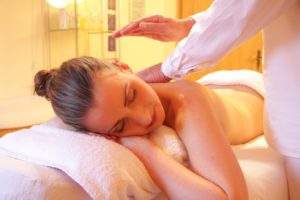 Book yourself into the spa and let the professionals take care of you for a change! Massage, Reiki, Facials, and Reflexology are fantastic ways you can avoid holiday stress and reset your soul during this busy time. At Lake Life Boutique Spa we have created a Self-Care Sunday, where for only $69 you get a 45 minute spa treatment of your choice.  For an extra small fee, you can also take extra time and enjoy the gym and pool facilities on site.