Love Yourself (Self-Care)
Most people associate Valentine's Day with chocolate, hearts, and spending time with a special someone. This year, we challenge you to focus on a VERY special someone: Yourself. Regardless of whether you go into full-Cupid-mode or if February 14 comes and goes without so much as a piece of candy, the theme of love should inspire us all to look within. This Valentine's Day, choose to love yourself by practicing self-care in whichever form you choose.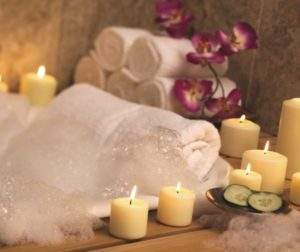 The most common idea of self-care tends to be physical. Images of candles, being pampered, and feeling relaxed fill our heads. Below are some physical ways you can show yourself love this Valentine's Day and all year long.
1. Massage: Book a relaxing massage to indulge your body and mind. Your tired and tense muscles will thank you, and under the careful hands of our masseuses, you'll feel the release of toxins and the flow of endorphins from your time on the table.
2. Mani/Pedi: Unwind with one of our nail services. For a little extra pampering, choose a service that has a hand or foot massage included. We will have you leaving our spa looking and feeling your best.
3. Bubble Bath: An inexpensive yet relaxing at-home care practice is a luxurious bubble bath. Fill up the tub with scented bubbles, light a few candles, and unwind as the warm water soothes your muscles.
4. Exercise: Self-care can sometimes be a bit less than glamorous but the benefits are huge, just the same. Try getting outside for a brisk walk to appreciate nature or taking a yoga class. You never know what experiences will stick and become a part of your wellness routine!
Mental health is making its way to the forefront of health news, and for good reason. Just like your physical being, your mental being needs to experience self-love and care in order to flourish. We often get overwhelmed by the thoughts flying through our minds. The goal with mental self-care is to relax your brain and release the stress of all of your need-to-dos and worries. Try out a few (or all) of these ideas to show your mental health some love.
1. Saying "no": It's easy to try to be everything for everyone. As your commitments pile up, sometimes the best thing you can do for yourself is to say the occasional "no." Give yourself the grace of being less busy.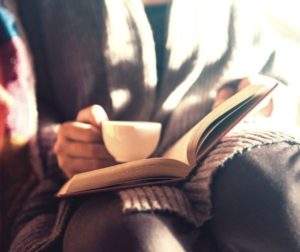 2. Unplug: Although technology is a wonderful tool, sometimes the dependency and accessibility of our gadgets can take a toll on our mental health. Set aside 20-30 minutes per day to unplug from your phone, tablet, or smart device. The more often you disconnect, the less dependent you become!
3. Declutter your space: If walking into your home or office gives you a mini panic attack, it may be time to declutter. You'll find that focusing on what to keep and what to throw (or donate!) can be a relief from the barrage of thoughts. Plus, walking into a clean, open space does wonders for your stress levels!
4. Read: We all can use an occasional relief from our current realities. One of the best ways to take your mind off of your troubles is by stepping into a different world. Pick up a good book (or listen to one on tape) and give yourself a break from the chatter of your own mind.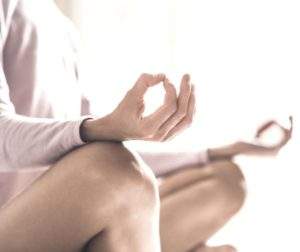 To truly round out your self-care this Valentine's Day, take some time to focus on spiritual love. By connecting with your emotions and coming closer to understanding your thoughts and feelings, you will be able to start caring for yourself on an entirely new level. 
1. Meditate: Take some time each day for a bit of self-reflection. Even 5-10 minutes of purposeful meditation can drastically improve your mood and spirituality. Reflect on your thoughts, actions, and worries by examining why they are there and how they came to be.
2. Practice gratitude: It is easy to become bogged down by our problems. If we take the time to think of everything good in our lives, we often realize how small our worries our in comparison.
3. Forgive wrongs: This applies to wrongs done by others as well as by you. Don't be overly critical of the mistakes you and those you care about make. We are all human, and learning to let go of grudges is liberating.
4. Connect with someone: Sometimes, a simple honest conversation is the best spiritual self-care there is. Whether this conversation happens within a private journal, between you and a close friend, or behind the doors with a therapist, opening up and exploring your emotions with someone else can be the best self-love you can find.
At Lake Life Boutique Spa, we hope you find ways to love yourself all year long. If you're looking for a place to get away and practice both physical and mental self-care, come visit us! With our extensive list of spa services, we offer a unique and relaxing experience for all of our clients. 
Our team of beauty experts at Lake Life Boutique Spa is excited to help you love yourself, and we know you will enjoy the relaxing environment of our spa while you are being pampered. To reach out and book your appointment schedule with us online or give us a call at 250.804.4836!