Why Apricot Scrub Is Bad For Your Skin
Your Esthetician cries a little on the inside when you tell her you use Apricot Scrub. This popular drug store exfoliant can cause damage to your skin…
Why? Because not only is using walnut shells a damaging ingredient for a physical exfoliant, the other cheap, and pore clogging ingredients in these scrubs, do not help your skin whatsoever. Particularly, if you have sensitive, or acneic skin.
Firstly, if you are going to use a physical exfoliant, (and this is NOT safe for all skin – FYI), you want to use one that contains something like jojoba beads. They are perfectly spherical, meaning, they will not tear and scratch your skin. The ground walnut shells in some shockingly popular brands, actually creates micro tears in the top layer of your skin. These micro tears allow surface bacteria to enter the deeper layers of your skin, and can cause long term inflammation. And Inflammation is the root cause of all skin concerns from ageing, to acne, to sensitivity.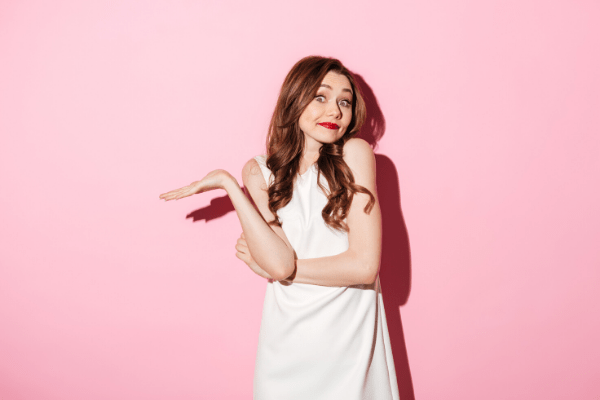 These apricot scrub products also seem to be marketed towards acneic skin, which breaks my heart, since acne sufferers are so desperate to find help, have deep emotional pain associated with the appearance of their skin, and typically these brands use cheap, irritating, and host inflammatory ingredients on every level. But hey, it's only $10 right?
1. One red flag ingredient in these products is Glyceryl Stearate SE, which is highly comedogenic, meaning it clogs your pores, which in turn, limits oxygen, therefore making acne bacteria flourish in that environment. Again, not helpful. 
2. Propylene Glycol, is another popular drug store ingredient that leaves a film on your skin. This is a cheaper ingredient to help with hydration, vs hyaluronic acid, the prefered ingredient to boost water content in your skin. Propylene Glycol, while yes, is a humectant, actually draws water up from the dermis to bring it to your skin, but this process ultimately leads to dehydration. You're better off using hyaluronic acid as your humectant, drawing water from the atmosphere, and locking it into your skin that way. Hyaluronic acid is simply more of an expensive ingredient to harvest and produce than Propylene Glycol. So you get what you pay for I suppose:) 
3. Sodium Laureth Sulfate: This is pretty much one of the main ingredients that all cheap, drug store products use, particularly in facial cleansers, or scrubs. This ingredient is a skin irritant, causing a deep level of inflammation in your skin, plus it's comedogenic. Stay away from this one.
In general, the pet peeve of these apricot scrub type "brands" for us skin therapists, really comes down to the fact they market themselves as "natural", with all the pictures of fruit and plants on their packaging, stating they are committed to nature, but yet,  they are chalked full of synthetics, surfactants, emulsifiers and fragrances, which outweigh the "natural products" almost 10 to 1. These so-called "natural ingredients" are so far down the list, they are almost irrelevant, and overall, we feel these types of products are misleading.
Well, lucky for you  right now, there are a million skin therapists out there, at home, offering free skin consultations to help you navigate appropriate skin care. I'm personally offering this service free, and I have not seen any of my colleagues charging a fee, so I would take them up on this offer and see how we can help:) 
ou might be surprised to find out that some professional skin care products are not more expensive than something purchased at the drugstore.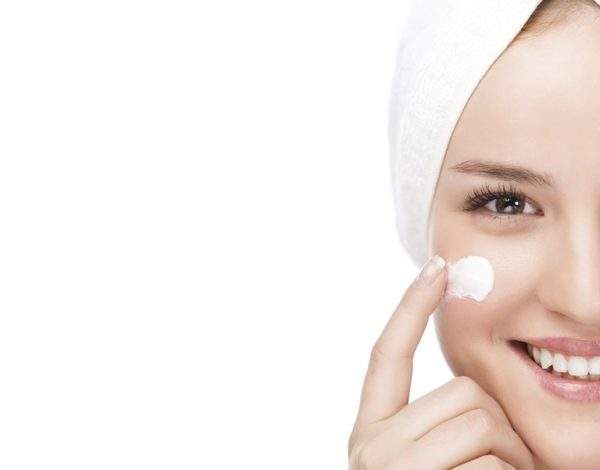 Some of them even come in travel sizes too, which is nice, because it can give you a first hand experience of how a quality skin care product feels, without a large investment. Some products are absolutely more expensive than the cheaper drugstore brands, but, they also actually treat your skin, the first time, without causing further issues. If you add up the total of your skin care graveyard under your sink, (we know you have one!), you might find that consulting with a professional, and getting the right product for your skin, the first time, will actually save you money long term. 
My goal, as your skin therapist, is to help you find the products for your unique skin, while respecting your budget. When the season changes, and your skin's needs change, I'm here to help you use what you've got, save what you can for next season, and strategically invest in your skin care.  Consider me your personal trainer for your skin:)
At Lake Life Boutique Spa, we are currently offering free virtual skin consultations and online shopping so you can still get your best skin while we are all stuck at home! You can email me here to reserve your free consultation: [email protected]
Or connect with us on FB here: https://www.facebook.com/LakeLifeBoutiqueSpa/